Lowrider Magazine Super Show - San Antonio, TX (SEPTEMBER 15)
Once again the Lowrider Magazine Super Show, held at the Alamo Dome in San Antonio, TX, turned out to be another great experience for us all. Most of the Seguin chapter arrived to help support Jeremy and Mike show their rides, the only two vehicles that were ready to enter the competition scene.
Jeremy's tracker took second in the Mild Custom Mini SUV class (and yes the hydraulics were installed the night before the show to those who asked), and to everyone's surprise, Amy and Mark won the Dayton Wheels giveaway contest (wonder what they're going to do with their old 20's now...)
And yes the rumors where true! There is a different Street Image car club located in Ft. Worth, TX. We've been hearing small rumors about it, as they just appeared on the scene and one of our Houston chapters happened to spot them. We bumped into a few of them at the show, and hopefully we can get them to become a part of our Street Image club (nobody likes changing their club name, and although we do hold the copyright to Street Image, we would rather see them continue to show the name then have to change it.)
Anways, another fun show, another great year, hopefully we can get some more rides finished and ready for show!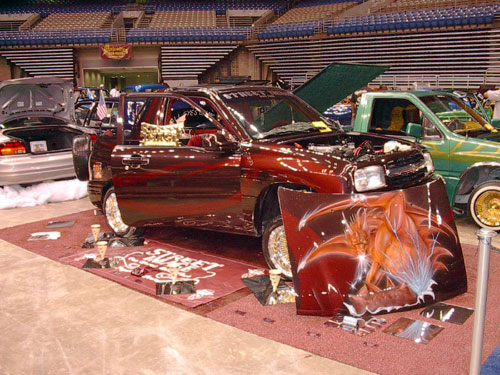 Another great display... who did the hydraulics?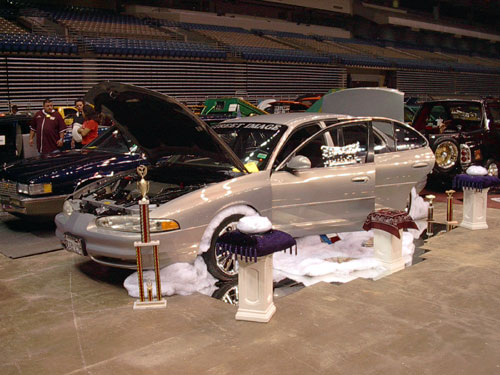 Mike's ride laid out sittin' low.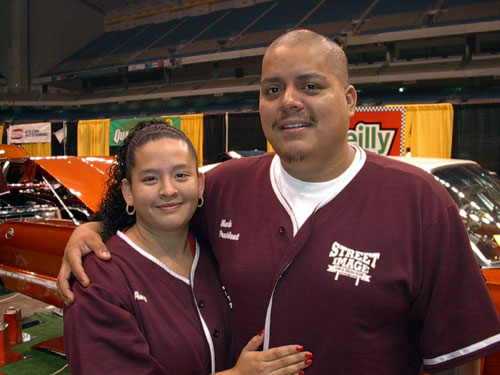 Mark and Amy, the winners of the Dayton Giveaway contest.